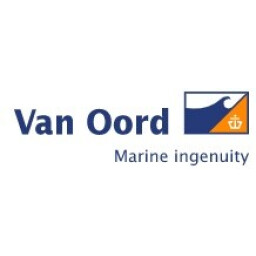 Van Oord
(Senior) EMVI-coördinator
De functie
Voor de Business Unit Van Oord Nederland, gevestigd in Rotterdam, zijn wij op zoek naar een ervaren EMVI-Coördinator, die het EMVI-team verder helpt te professionaliseren. Je hebt ruime ervaring als EMVI-schrijver, bent gedreven om het beste EMVI-resultaat te bereiken. Je werkt actief mee aan nieuwe tenders voor Nederlandse projecten op het gebied van onder andere dijkversterking, kademuren en bagger- en suppletiewerken.
Jouw verantwoordelijkheden
Ontwikkeling van de EMVI-groep;
Structurele verbetering van het kwalitatieve deel van ons EMVI-resultaat;
Vanuit klantcontact doorgronden van de klantvraag;
Bepalen van de juiste inschrijvingsstrategie;
Schrijven en reviewen van EMVI-plannen;
Uitdagen tot het ontwikkelen van nieuwe en onderscheidende ideeën;
Initiëren en implementeren van verbeter-initiatieven (bijvoorbeeld op het vlak van duurzaamheid);
Actieve interactie met tendermanagement;
Ontwikkeling van een lange termijn EMVI-strategie.
Functie-eisen
Relevante hbo- of wo-opleiding (bijvoorbeeld Civiele Techniek, Bedrijfskunde of Communicatie);
Ervaring in de GWW-sector;
Ervaring met EMVI, schrijven en tenderstrategie;
Ervaring met Best Value Procurement is een pre;
Communicatief sterk en klantgericht;
Vermogen om het grotere plaatje te zien;
Leiderschap en teamspeler (sociale vaardigheden, overtuigingskracht, enthousiasmeren en scherp houden).
Wij bieden
Wij bieden een functie waarin werken op kantoor en op een project elkaar afwisselen en je volop de ruimte krijgt om jezelf verder te ontwikkelen. Je hebt een doe-mentaliteit. Je gaat deel uitmaken van een professionele, internationale en collegiale werkomgeving waar innovatie, kwaliteit, flexibiliteit en creativiteit de sleutel zijn voor succes. Je krijgt bij Van Oord ook de kans om je functie naar een hoger niveau te tillen. Door middel van cursussen en trainingen geef jij vorm aan je eigen carrière. Daarbij bieden wij jou een uitstekend arbeidsvoorwaardelijk pakket, passend bij jouw achtergrond en ervaring.
Over Van Oord
Van Oord is een wereldwijd actieve en toonaangevende aannemer van bagger-, waterbouwkundige en offshore projecten (olie, gas en wind). Wij zijn een innovatieve partner voor onze opdrachtgevers en dragen al meer dan honderd jaar bij aan de infrastructuur voor de wereld van morgen. Onze mensen zijn betrokken, ondernemende professionals met een passie voor water en technologie.
Wil jij bij Van Oord komen werken?
Interesse? Solliciteer online op de functie via onderstaand sollicitatieformulier! Indien je nog vragen hebt, neem dan gerust contact met Marko Hol, marko.hol@vanoord.com (for questions only, apply via the application form please).Op de hoogte blijven van andere vacatures binnen Van Oord? Kom aan boord en volg op LinkedIn, Instagram, Vimeo en Facebook! Acquisitie naar aanleiding van deze advertentie is niet gewenst.