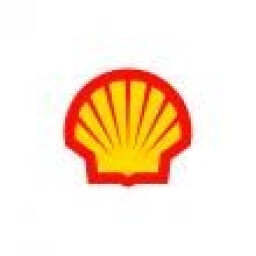 Shell Nederland BV
Marine Technical Advisor
Where you fit in
The Marine Technical Advisor Team EU Inland is providing maritime expertise in respect of technical, operational and commercial performance whilst protecting the Shell Group's reputation by ensuring that all maritime operations are conducted in accordance with the Group requirements for Health, Safety, Security, Environmental and Social Performance control framework (HSSE&SP CF).
What's the role?
Your role is to add value to marine logistics activities across Inland Europe and to monitor and assess the effectiveness of barge operations, advise on new maritime related regulations, projects and procedures including handling for specialist cargoes such as chemicals, LNG etc. and to manage all aspects relating to marine matters appertaining to the safety, environment, commercial and third-party issues and be a true business partner to the internal customers we serve, and at the same time protecting the business from Maritime Risk and ensuring the Shell standards are kept.
Part of your role as Marine Technical Advisor is to act as Charterer's Representative to provide on-site supervision and monitoring of outfitting activities and validating Owner's own full-time supervision during the construction and delivery of 40 LNG driven inland barges under bareboat charter to Shell Trading Rotterdam and managed by a third-party Technical Operator. For this activity the MTA will be supplemented by relevant STASCO (Shell international Trading And Shipping Company Ltd) discipline engineers during critical activities e.g. initial hull delivery inspection, Engine & EIC outfitting interfaces, river & gas trials. Additional support may come from the MTA Team EUAF (Europe Africa).
Outfitting is conducted at a yard in Werkendam (The Netherlands)
You will also the source of maritime expertise and has responsibility to the freight traders, commercial freight operators, commercial product operators, commercial operational services and filling & dispatch for all maritime related advices.
You will manage the provision of the following key services:
For the Charterer's Representative activities;
On site representative with similar activities as Owner's site team
Responsible that the vessels are built in accordance with the terms of the Building Contract and the Specifications as agreed between Builder, Owner and Charterer
Inspect the on-going Vessel construction at the Builder's yard and see tests and trials reports and rights to attend tests and trials
View and review drawings, progress reports from shipyard/shipowner and to attend tests and trials
Working closely with Assurance assessor to confirm 'acceptability for charter' at handover from Owner
Working closely with the Technical Manager to ensure barge outfitting is done to the best industry standards and requirements
During the end phase and upon completion of the on-site supervision activities the incumbent key service for the project is to provide day to day management oversight of Technical Manager and technical, operational & HSSE performance of barges in the bareboat charter fleet in support of the STR (Shell Trading Rotterdam) requirements during the charter period and re-delivery.
This includes pro-actively monitoring the technical manager and ship staff activities with regards to HSSE, budgeting, insurance, crewing, maintenance, stores and cargo operations.
This activity will be done in close cooperation with the Maritime Assurance Assessor of the project.
Additionally, your responsibilities will include:
Advise in all elements of the HSSE&SP Control Framework.
Advice on maritime aspects in projects, project to operations transitions and operations
Support STR in developing standards and procedures for EU barge operations.
Support team lead in crisis and marine emergency response including organizing and implementing training and exercises to test the effectiveness of STR marine emergencies.
Provide professional maritime support and advice STR on EU Inland marine legislation regarding Oil & Chemicals requirements with a focus on the bareboat charter related activities.
Promote positive relationship with relevant authorities such as Class society, IL&T, harbour and river authorities etc.
Sharing knowledge with internal and external stakeholders.
Advise to incidents investigations and barge transport related issues
What we need from you?
Required Professional Skills & Experiences:
Certificate of Competency for navigation on EU Inland waterways
ADN certificate with Chemical and Gas endorsements.
Substantial years of service aboard EU inland tanker barges as a skipper handling minerals, chemical products and chemical gases. At least 2 years as skipper.
Experience in ship repair and newbuilding activities
Solid experience ashore in ship management organization(s)
Thorough knowledge of EU Inland barge operations, ship management (inland), ship/shore interface management, bunker operations and maritime transportation of all hydrocarbons in bulk in EU inland barges
Sound knowledge of all EU inland waterways operations and legislations (e.g. Rhine, Mosel, Danube, Elbe, Seine, Rhone and all associated canals)
Knowledge of Contract Management principles and application in scope of maritime performance
Ability to develop and utilize a performance monitoring and reporting tool set in support of HSSE performance, contractual compliance and business deliverables
Ability to assess HSSE performance, contractual compliance and performance in support of business, Freight, deliverables and guide improvement projects aligned with management controls described by TMSA
Key to this position is in depth knowledge of and the ability to apply international EU inland legislation (e.g. ADN, CDNI, ROSR, CMNI) and Industry standards, codes and guidelines (i.e. ISGINTT, CEVNI, IFGC).
Previous LNG experience preferred
Required Competencies
As per Maritime Operational Assurance Discipline:
Understand and drive Maritime Project Management
Understand and drive Maritime contract management and performance improvement
Understand, Execute and Improve Maritime Security;
Understand Maritime Emergency Response and Crisis Management;
Understand, Execute and Improve Oil Spill Response Preparedness;
Investigate and Learn from Maritime HSSE Incidents;
Understand, Execute and Improve Maritime Assurance Processes;
Understand, Execute and Improve Maritime Downstream Operations;
Required Personal Attributes:   
Must be able to communicate in English whilst being fluent in Dutch and German. Additional proficiency in French language is seen as beneficial;
Good communicator, both written and oral;
Ability to analyze and develop proposals and solutions to a wide range of HSSE, technical and operational problems;
Ability to manage and integrate with others in different functions;
Ability to work and integrate in a multicultural and diverse team;
Self-Motivated, professional with ability to work independently with minimal supervision.
Additional Information & Special Challenges
For the Charterer's Representative activities close collaboration with the Owner Representatives, Technical Manager, Shipyard personnel, Classification Society, Shell Trading Rotterdam, Shell Maritime Operations and Assurance Teams and internal and external stakeholders is required.
Must be willing to take part in the 24/7 duty turn of Marine Technical Advisors;
The ability to remain rational, composed and professional under pressure is a distinct advantage in order to operate successfully in this role;
The nature of the Trading and Supply business requires a dynamic team able to be responsive to the chartering and commercial needs of the businesses.
Must be willing to take part in the 24/7 duty turn of Marine Technical Advisors;
An innovative place to work
There's never been a more exciting time to work at Shell. Everyone here is helping solve one of the biggest challenges facing the world today: bringing the benefits of energy to everyone on the planet, whilst managing the risks of climate change.
Join us and you'll add your talent and imagination to a business with the power to shape the future – whether by investing in renewables, exploring new ways to store energy or developing technology that helps the world to use energy more efficiently.
An inclusive place to work
To power progress together, we need to attract and develop the brightest minds and make sure every voice is heard. Here are just some of the ways we're nurturing an inclusive environment – one where you can express your ideas, extend your skills and reach your potential…
We're creating a space where people with disabilities can excel through transparent recruitment process, workplace adjustments and ongoing support in their roles. Feel free to let us know about your circumstances when you apply and we'll take it from there.
We're closing the gender gap – whether that's through action on equal pay or by enabling more women to reach senior roles in engineering and technology.
We're striving to be a pioneer of an inclusive and diverse workplace, promoting equality for employees regardless of sexual orientation or gender identity.
We consider ourselves a flexible employer and want to support you finding the right balance. We encourage you to discuss this with us in your application.
A rewarding place to work
Combine our creative, collaborative environment and global operations with an impressive range of benefits and joining Shell becomes an inspired career choice.
We're huge advocates for career development. We'll encourage you to try new roles and experience new settings. By pushing people to reach their potential, we frequently help them find skills they never knew they had, or make career moves they never thought possible.
Interested?
Please apply by using the 'Apply' button.