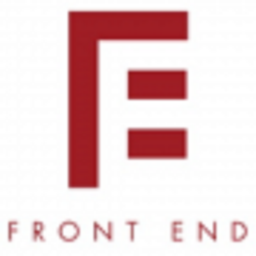 Front End
Shore Support Port Safety Marine HSE Officer
Safety Officer
Shall be suitably experienced in offshore vessel operations and hold International Marine Qualification with a minimum of STCW II/2 or III/2.
Should hold an HSE Certificate of a similar standard to the NEBOSH General Certificate in Occupational Health and Safety.
Must be Fluent in both written and spoken English.
Conducting Safety Inspections, CEHA and other required inspections on CONTRACTOR assets which will include Vessels and shore side areas.
Must be able to Work with vessel Captains, ensuring knowledge of marine procedures and compliance.
Shall provide HSE training to the contractor workforce, both onshore and offshore.
Must be able to Work closely with Charterer, Marine Department Quality Assurance and Compliance Unit (QA&CU) to identify and take remedial action in areas where safety can be improved.
Shall provide proactive input towards safety initiatives.
Prepare and Deliver Safety Presentations as necessary.
Produce documents for the sharing of Safety Information, e.g. Safety Flyers.
Shall conduct Risk Assessments and Job Safety Analysis as required.
Participating in Incident investigations.
- New Safety officer(s) unfamiliar with his assigned roles and Saudi Aramco Procedures will be given a 14-day probationary period and, thereafter as soon as circumstances permit, will be evaluated on Familiarity with all Saudi Aramco Procedures.
Requirements
All candidate CV submissions must have the following minimum documentation to proceed with evaluation:
CV review sheet with address, vessel role by contract, recent Picture.
Tabulated Sea time records signed by the candidate.
Passport Copy / National ID Copy.
Seaman Book with Sea Time.
STCW Certificate.
Marlins Certificate and validation print out.
Medical report/certificate.
Marine Qualification with a minimum of STCW II/2 or III/2.
H2S Awareness certificate.
Additional requirements:

Proficient with Microsoft Suite (Excel, Word, Outlook, etc).
Working knowledge of office management theories and practices.
Ability to deal with others using courtesy, tact, and good judgment.
Maintain the confidentiality of all sensitive communications.
Ability to understand and execute communications.
Ability to understand and execute complex oral and written instructions.
Ability to work independently on assigned tasks with minimal or no guidance.
Must be able to read, speak, write, type, and understand English and Arabic in person and over telephone.
Valid driver's license.
Interested?
Apply now via the application form.

Agency calls are not appreciated.