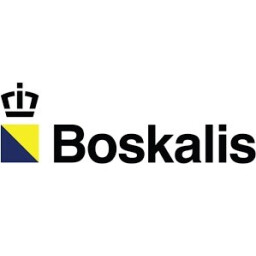 Boskalis
Senior Project Engineer Offshore Heavy Lifting
What will you be doing?
You will be the technical lead for our projects during the preparation and execution phase. You have a key role in coordinating works related to engineering preparations on the project to ensure that quality will be delivered.
Typical projects are done by Bokalift 1 and Bokalift 2, our self-propelled crane vessel, including a 3,000 and 4000 ton revolving cranes. Our vessels are used for: installing jackets and monopiles for offshore wind turbines, decommissioning of obsolete oil and gas platforms and transport and installation of new-build oil and gas production platforms.
Your responsibilities as a Senior Project Engineer at Boskalis Offshore Heavy Lifting
Reviewing project planning, detailed planning and working methods, so that the project can be realized efficiently and effectively in accordance with the contractual agreements (safety, quality, planning and budget).
Bridge between internal and external stakeholders to ensure that the right working methods, employees and equipment are available when needed.
Selection and leading sub-contractors.
Identify and report deviations from the contract and take appropriate measures when needed.
About Boskalis
Working at Boskalis is about creating new horizons and sustainable solutions. In a world where population growth, increase of global trade, demand for (new) energy and climate change are driving forces, we challenge you to make your mark in finding innovative and relevant solutions for complex infrastructural and marine projects.
Within a vibrant company culture you will be working as part of a diverse, international team of experts. We offer you the opportunity to realize your full personal potential and expand your professional career by creating new horizons. Together.
You can make your mark as a Senior Project Engineer if you have:
At least 8 years of working experience of which 3 years a leading role in an international, dynamic project environment involving transportation and installation of bottom foundation structures offshore.
As a minimum Bachelor's degrees in a technical field, preferably mechanical, maritime or civil engineering and a master in offshore engineering.
Extensive knowledge of and experience with similar works, with experience as a discipline engineer.
Willing to travel for the purpose of the project. Depending on the project this may vary from incidental basis to continue rotation to foreign intercontinental project locations.
A good command of written and spoken English.
Willingness to share your knowledge and train junior colleagues.
What you can expect
Money and more: Besides salary you will receive holiday allowance, holiday entitlement of at least 25 days, virtually non-contributory pension scheme, collective schemes such as collective health insurance, travel allowance, foreign posting terms.
Warm welcome: We warmly welcome our new colleagues, so they feel at home as soon as possible. During your onboarding program, we give you all the ins and outs about Boskalis!
Career opportunities: Because we work in a dynamic environment we challenge you every day to get better. Together we will realize your full personal and professional career by creating development opportunities.
The Boskalis campus: Boskalis is located in Papendrecht, where all our disciplines come together on-campus. Bicycles are available on site to make it easy for you to move between buildings. There's also an electric bus for those times the weather turns wet! Two lunch canteens, a sports field and shower facilities can also be found on our campus.
Want to know more?
About Boskalis
The Offshore Heavy Lifting business unit of Boskalis is active in both the offshore wind and in the oil and gas installation and decommissioning markets. With a focus on offshore wind we solve challenges in planning and installation of offshore wind farms related to their harsh environmental conditions, heterogeneous soil profiles and scheduling risks. At Boskalis we want to be a partner our clients can rely on. Rely on our expertise, experience and commitment to execute operations safely, on time and within budget.
Extra information
Your team: You will work as a Senior Project Engineer in the business unit Marine Installation. In multidisciplinary teams of 10 to 20 professionals you will work on the preparation, coordination and execution of decommissioning- and installation works.
Where you will work: You will be working at the Boskalis Campus Papendrecht or abroad on project basis.
Fulltime/ part time job: The function of Senior Project Engineer is a fulltime job.
Procedure: Application is easy. All you need to do to apply for a job is complete the online application form and send it to us along with your CV and cover letter. As soon as you have sent your application you will receive an email to confirm receipt. If you do not receive a confirmation of receipt please check your junk folder. It is not possible to apply via email, the contact form or regular mail. Depending on the job we will invite you for two or more interviews. After successfully completing all the steps in the procedure we warmly welcome you to our organization. Now the real work can begin!
Interested?
Please apply by filling in your details and by uploading your CV on our careers site.
Disclaimer for recruitment and selection agencies
We don't accept any unsolicited applications or CVs from recruitment and selection agencies. In general we don't appreciate acquisition and this also applies to Boskalis colleagues or associated Boskalis companies.